Sliding windows have become a recent trend due to their eye-catching appearance. Most of these windows are made of aluminum frame profiles as this material has several advantages over other materials. These windows are not only beautiful to look at but also strong. Aluminum windows are mainly used in the construction industry. If we talk about house decoration, aluminum windows are considered to be the best choice for sealing decks.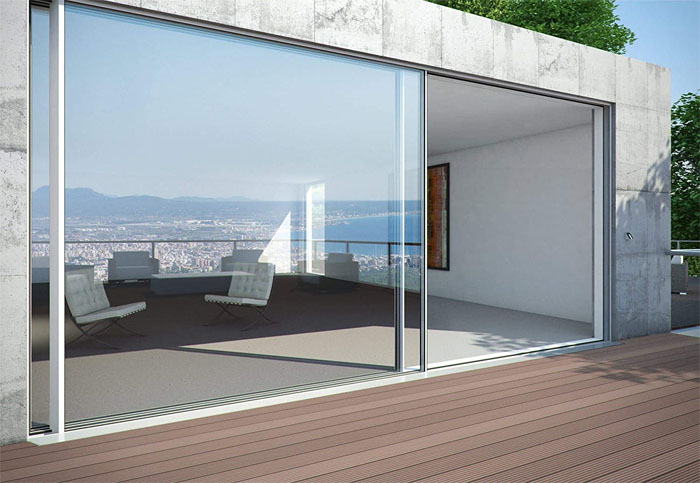 Why you should choose aluminum profiles for sliding windows?
Of course, choosing the right material for your residential windows is a big decision. Before making any decision, you need to consider the available budget and requirements. The best thing about aluminum frame profiles is that they offer the most flexibility compared to other materials. There are several other reasons to choose aluminum frame profiles for your windows. It is not wrong to say that aluminum is the strongest material and is considered to be the best material for building windows. On average, aluminum frames are 5 times stronger than wood frames. In addition, windows made of aluminum frame profiles are easy to maintain.
As mentioned earlier, aluminum profiles are flexible, so you can mold them into any shape you choose. Whether you want to build rectangular, square, double-hung or single-hung windows, you can be confident in your choice of aluminum frame profiles. Finally, you must have a good plan for building your windows with aluminum profiles. Make sure you have determined the shape and size of your windows before choosing an aluminum frame profile. This will ensure that you do not waste any material.
The aluminum surface is oxidized and polished. Windows with large sashes can be decorated with huge glass areas to illuminate the interior, enhance the contrast between the inside and outside of the façade and enlarge the living room. Aluminum alloy is easily extruded, processed with high precision and the profile size is accurate, which is why many homeowners prefer to choose aluminum windows. The advantages of aluminum frame profiles are as follows.
►A total of 30 extrusion lines.
►3 powder coating lines, i.e. 2 horizontal lines and 1 vertical line.
►2 anodizing lines, the longest 7.5 meters profile anodizing.
►The maximum coating length is 12 meters, with an annual capacity of nearly 100,000 tons.
We provide standard packaging and special packaging
As far as the quality of aluminum frame profiles is concerned. We have passed ISO9001:2008 quality management system certification, ISO18000, ISO14000 and ISO9001 certification. In addition, it complies with the energy-saving certification. We provide standard packaging and special packaging.
Standard packaging
For polished/anodized/powder coated, use packaging, wood strips and steel. For polished finish, pear wool and heat shrink film are used.
Special Packaging
Special packaging includes standard packaging and additional paper. In addition, it includes plastic protective film, steel dolly and wooden strips.