Foshan Liangyin Aluminum Products Co., Ltd. is one of the leading aluminum extrusion profile suppliers and aluminum extrusion profile manufacturers in China, we pursue excellence to achieve a good position in the local and international market.

Our aluminum extrusion profiles offer high durability and many other features. Some of the features that we offer in our products are described below.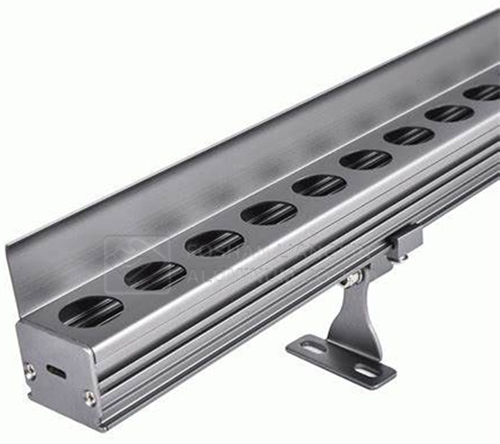 Here, we will discuss some of the DISCRETE FEATURES of the aluminum extrusion profiles that we manufacture and supply.
Advanced Technology
One of the biggest advantages of our products is that we are an aluminum extrusion supplier and use only advanced technology based production machines. Aluminum extrusion is a process that requires extremely precise work. This is the reason why most of the equipment we use is based on the latest and advanced technology. These items are also imported from abroad.
High precision
When we produce different aluminum extrusion profiles, our goal as an aluminum extrusion supplier is that each product must be produced with precision. This is why we produce products with high accuracy and precision in every aspect. In addition to this, each piece will have the following characteristics.
►High strength
►High abrasion resistance
►Corrosion resistance
With all these features, our products are an excellent choice for a variety of applications.
Proven quality
Most of the time, people are looking for huge orders. That's why they are looking for quality products. If you are also looking for quality that is proven to be excellent in the market, we will provide you with certificates. These certificates will ensure the quality of our production.
Adequate supply methods
The product is not the only thing that matters to manufacturers who mass produce their products. It is also important that the manufacturer takes proper responsibility for supplying the product. This is why we are one of the leading manufacturers, as we provide the best service to our customers.
The way we package our products ensures that they can safely reach anywhere in the world. Here are some of the items we use in the packaging of our products
1. Plastic film packaging.
2. Steel band construction.
3. Wooden pallet bottom.
4. Cubic packaging.
5. Steel straps used to reinforce the cubes.
The best thing is that none of these steps are missed, which means that the product has multiple layers of protection.
Quality management system
For the production of our products, we ensure that there is no compromise on quality. From the raw materials to the production process and precision to the packaging. Everything is monitored by a team of experts in the quality management system.
For our products, we also offer several certificates to ensure that you get the quality of the product.
Different shipping options are available
We offer different modes of transportation such as road and sea freight to ensure customer convenience and cost savings.
Central Laboratory
This laboratory is used in our manufacturing process to ensure that the chemical composition and physical properties of each material and product are correct. This further assures quality.
Benefits of our products
Our products have an environmental management system certification, which means you will not damage the environment by using our products.
We have obtained a national industrial production license, which ensures our quality in mass production.
Final thoughts
Aluminum products are known for their unique durability and wear resistance, as well as their lightweight. That's why these are so widely used in different things and applications.
Here we have discussed some of the aluminum extrusion features and services we offer for our products that make them one of the best in the world.