Aluminum finishing solutions provide many benefits to the finished extrusion product. Whether you are creating parts, components, or complete products, the reasons for choosing to apply a custom extrusion finishing solution can be very diverse. The first reason to apply a solution, such as painting aluminum extrusion or using powder coating and anodizing services, is to provide a protective coating to prevent corrosion and other issues common with metal fabrication. The second is to ensure a certain aesthetic look and feel, such as a branded color or style. The third and final most common type of custom extrusion finishing is done to add a function or improve function for a finished product.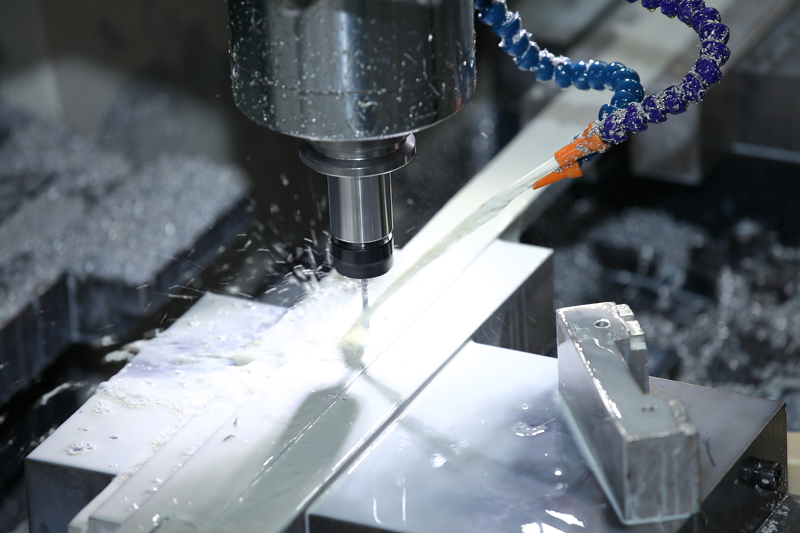 Powder Coating and Anodizing Services
It is essential to understand all of the options available for aluminum finishing solutions at Foshan Liangyin Aluminum Products Co., Ltd. Powder coatings are very popular because they work by leaving behind a film that is designed to help the manufacturer achieve or maintain certain types of performance criteria. Powder coated materials do not contain VOCs, which is beneficial to those looking to work with eco-friendly products. Government and environmental regulations on VOCs can make it challenging for manufacturers to achieve certain green goals if they use any degree of products that rely on VOCs. Powder coating goes on as a solid, and when the parts or components go through the oven and heating process, the solid particles are fused together to create the protective coating or film.
Anodizing is an electrochemical process that is used to provide additional protection to the finished extruded pieces. Aluminum alloys have a natural oxide layer of protection, which prevents corrosion and other types of abrasive or chemical damage. When anodizing is used, a very durable yet porous layer is formed. It is known as an anodic oxide layer. Vibrant colors, clear coating, and black options can be used for custom extrusion finishing that includes the anodizing process. Any kind of aluminum alloy – not just extruded aluminum – can be anodized to enhance its aesthetic appeal and provide an extra layer of protection against possible damage.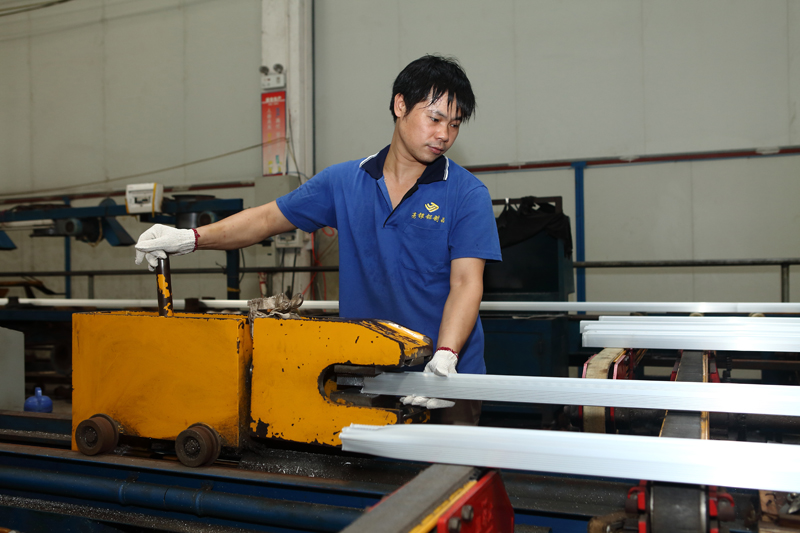 Painting Aluminum Extrusion
Another process used for aluminum finishing solutions painting. The paint comes in an unlimited array of colors and is used to create a protective layer in a uniform thickness. At Foshan Liangyin Aluminum Products Co., Ltd., we apply the paint at 2mls wet in thickness, exceeding the industry standard for painted custom extrusion finishing. Some liquid paint materials contain VOCs or volatile organic compounds to create the brilliant color of the product. However, during the curing or baking process, which is provided after the paint is applied, the VOCs are typically driven off, leaving behind the solids to form a protective film layer on the extrusion itself.
We use a unique pre-treat finish process at our factory to guarantee excellent adhesion to the aluminum materials for long-lasting results. Our pre-treat process includes a four-stage pre-wash system. The four stages feature an etch, a clean wash, a neutralizing wash, and then an industry-standard pre-wash. Once this is complete, we apply the paint on our Polycron line, which is a vertical electrostatic line designed to handle parts, products, and components of up to twenty-one feet in length. Once the materials are properly washed and prepped, they are dried and then painted. The parts are cured through a baking process and are then taken off the line one at a time by hand to be inspected by our highly trained technicians before heading to the shipping department.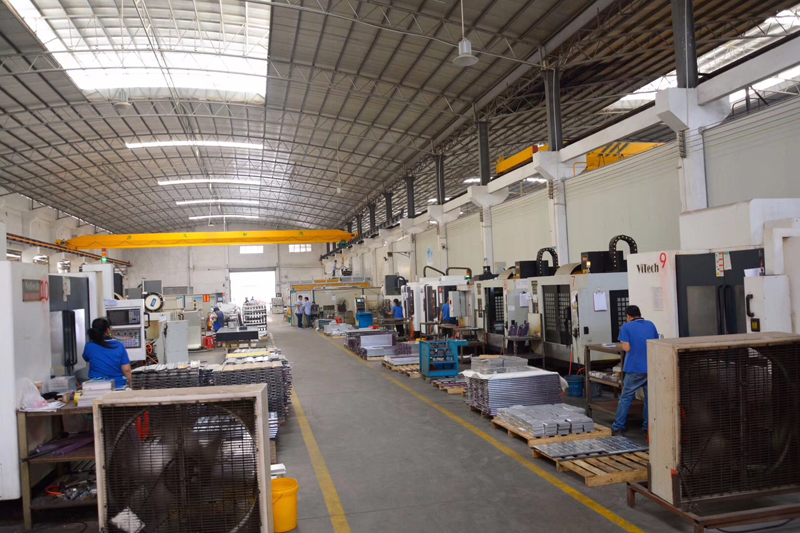 Get a FREE Estimate
If you are interested in learning more about custom extrusion finishing or would like to speak with one of our engineers and designers about creating your own custom extrusion profiles, give us a call at Mob.: +86 18038841256. We can answer any questions you might have about powder coating and anodizing services, painting aluminum extrusion, and other types of aluminum finishing solutions. Call today to discuss your ideas for custom aluminum extrusion with one of our friendly customer service agents. We can provide you with a FREE estimate for our services, offer insight into some of the projects that we have worked on, and discuss ways that you can use custom extrusion and aluminum finishing to your advantage.