Aluminium profile manufacturer custom made aluminum extrusion heatsink
Place of Origin: CN, GUA
Grade: 6063/6061
Temper: T4-T6
Application: Industrial
Alloy Or Not: Is Alloy
Brand Name: LIANGYIN
Type: Heat sink
Color: Silver or Customized
Thickness: 0.6mm-Customized
Surface Treatment: Mill, Anodized, Powder Coated, Electrophoresis, or customized
Certification: ISO9001-2015
Fabrication: Cutting, Drilling, Tapping, Punching, Bending, etc
Payment term: T/T, L/C, etc
Main Market: Europe, America, Asia, MIDE


Aluminum extrusion heat sink profiles are the most widely used product in thermal solutions. Compared with other heat sinks, aluminum heat sinks have their own characteristics: the distance between heat sinks is short, a groove is formed between two adjacent heat sinks, and the aspect ratio is large; the wall thickness is poor, and the heat sink teeth are thin , the roots are thick. Due to the complexity of the shape of the extruded profile of the radiator, the design, manufacture and production of the die are very difficult.
Heat sink characteristics
Good thermal and electrical conductivity
Low density (about 2.7kg/m³)
light weight
high strength
malleability
easy to process
Excellent corrosion resistance
Non-magnetic, avoid magnetic field interference
easy to recycle
Aluminium extrusion heat sink profiles provide a cost-effective solution for cooling applications
Aluminium extrusion heat sink profiles enable engineers to choose from a range of prefabricated extruded profiles for cooling solutions or start their designs. Applications can be used for LEDs, IGBTs and IC devices or a wide range of other electronic packaging. LIANGYIN ALU offers over 100 stock, high-performance, straight fin extruded profiles for radiator manufacturing and other aluminum applications.
Extruded heat sinks and profiles for cost-effective cooling solutions
LIANGYIN ALU offers a wide variety of ultra-high performance straight fins, inclined fins and pin fin extruded heat sinks. These high aspect ratio heat sinks are ideal for applications where there is sufficient airflow to take full advantage of these designs. LIANGYIN ALU also offers a range of heat sink extrusion profiles with different thermal properties, fin spacing, lengths and heights. Extruded profiles enable engineers to choose from a range of prefabricated extruded profiles for cooling solutions or start their designs. LIANGYIN ALU's extruded profiles are available in straight fin, STAR LED and linear LED designs without any surface treatment and can be customized for different application requirements at LIANGYIN ALU manufacturing facilities.
Even if you can't find a product that exactly matches your needs, we can modify the extrusion by shortening the heatsink, removing the heatsink to provide space for component mounting, cutting to narrower widths, or machining features as needed. The number of extruded samples available for evaluation. If your application requires a shape, not in our inventory, we can work with you to design a custom extrusion to meet your specific needs.
aluminium profile manufacturer tell you where extruded heat sinks are used?
Commercial LED Lighting
Extruded heat sinks provide efficient cooling for LED (Light Emitting Diode) light sources. These heat sinks are very small and can be mass produced.
Circuit boards and PCBs (PC boards)
By providing a precise combination of vertical and horizontal cooling, aluminum heat sink extrusions provide an efficient thermal management process for circuit boards and PCBs. Various thicknesses and custom forms are also easily achieved.
Electronic instruments or electronic equipment:
The radiator is an indispensable device for electrical appliances, which can effectively dissipate the heat of the output triode.
Automotive equipment, NEV (new energy vehicle)
Heat sinks used in automotive electronics enable high-density components to operate at stable temperatures under a variety of environmental conditions.
The purpose of a heat sink is specifically designed to extract heat from components in an electronic device. Heat sinks are generally polished and, in most cases, can be anodized or powder coated for added surface protection and corrosion resistance.
GRADE
6063
6061
6463
3003
STANDARD
GB/T 3190-1996
Al
Remain
Remain
Remain
Remain
Si
0.2-0.6
0.4-0.8
0.2-0.6
<=0.6
Cu
<=0.1
0.15-0.4
<=0.2
0.05-0.2
Mg
0.45-0.9
0.8-1.2
0.45-0.9
/
Zn
<=0.1
<=0.25
<=0.05
<=0.1
Mn
<=0.1
<=0.15
<=0.05
1.0-1.5
Ti
<=0.1
<=0.15
/
/
V
/
/
/
/
Fe
<=0.35
<=0.7
<=0.15
<=0.7
Cr
<=0.1
0.04-0.35
/
/
SINGLE
0.05
/
0.05
0.05
TOTAL
0.15
/
0.15
0.15
Packaging Detail: Kraft paper/Plastic bag/Shrink Film/Carton Box/Wooden Pallet/Wooden Box
Port: Shenzhen/Foshan/Guangzhou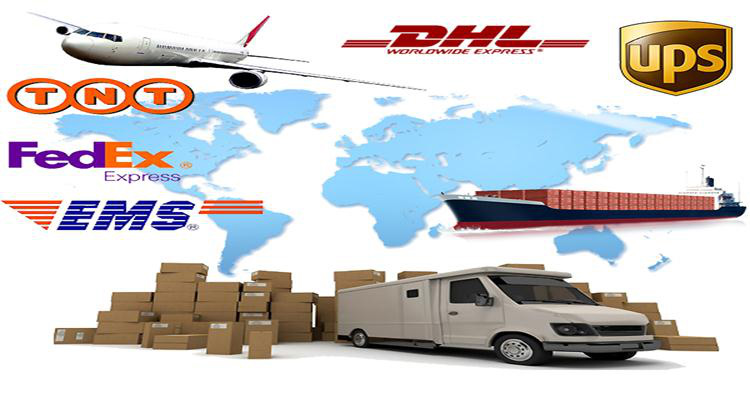 FAQ:

1.Which kind alloy profiles can your factory produce?
We can produce 6061,6063, 3003, 6463.
2.Which kind of aluminum alloy is better?
Should according to the usage to select workable alloy
Alloy 6063 is widely used as building aluminum windows and doors,frame of curtain wall and general accessories of industrial products. Looks beautiful after anodizing or coating surface.
6061 is widely used in industry equipment.
Alloy 3003 is one kind of antirust aluminum alloy most widely used. Mostly used as the parts requirement for high plasticity and good weldability.
3.Why need do anodizing process?
Aluminum alloy is active metal, though can get porous oxidation film in air but not strong enough for corrosion resistance. After anodizing, there will be anodized film to get improve its corrosion resistance, abrasion resistance and decorative.
4.Does your factory produce the die-casting aluminum product?
We don't produce die-casting aluminum alloy products at present. But we can cooperate with many die-casting factories in Foshan.
5.Why we need painting?
Can improve the corrosion resistance, and get colorful surface by powder coating for the constructional profiles.
6.What kind products can you produce?
Led profile, aluminum led housing, aluminum led channel, led aluminium extrusion, custom aluminum parts, custom cnc aluminum parts, 40x40 aluminium profile, aluminum parts cnc machining, aluminum cnc machining, aluminum profile machining.
7.Your sample is free of charge?
Sample Fee: Negotiate
Samples: Available for evaluation before place order
Sample Time: According the products
8. Who do I contact if I have a problem?
1,We're a well-established manufacture for aluminium products,having been in this line for 11 years,we're confident we can give our customers complete satisfication.
2,Good customer service is immensely important to us. We will be on hand to answer any questions you have at any stage of the project. You could e-mail us.